Colletti: Dodgers' Latin American legacy still strong
---
Whenever I see Carlos Frias, Pedro Baez or Yimi Garcia take the mound, it makes me think about the rich history of major league talent to come out of Latin America.
Historically, the Dodgers have been at the forefront of international scouting, and the franchise really made its mark in the Dominican Republic in 1987 with the opening of Campo Las Palmas, the first baseball academy in Latin America that was run by a major league franchise.
The academy gave the Dodgers a leg up on every other organization, certainly at the outset, and while the advantage may have lessened some over time, it still gave them a great foundation for finding players in a place people hadn't looked, and finding good players who were difference-makers.
Eventually, other teams caught on to what the Dodgers were doing. Unfortunately, as the rest of baseball began investing heavily in the area, the organization pulled back financially. That edge we had built was diminished.
The good news is the Dodgers are once again focused heavily on international scouting, and fans are already seeing that pay off on the field.
It took a vision to get started
You can't tell a story about the Dodgers in the Dominican Republic without Ralph Avila being prominently mentioned. Avila, whose son Al and grandson Alex are both with the Detroit Tigers (Al is the assistant general manager, Alex is the starting catcher) was the one who really established a foothold in that country for us.
Dodgers owner Peter O'Malley and general manager Al Campanis were visionaries. Like Peter's father Walter O'Malley, who saw the benefits of moving to the West Coast and expanding the scope of baseball, Peter and Al had the same type of vision that led this organization to the Dominican Republic. This would be the place the Dodgers could find, sign and develop players to help our big league club. Ralph Avila was the man they tabbed with the job.
I know Ralph very well. He is a Cuban who left his homeland to escape Fidel Castro's revolution, settling in Miami as a baseball scout and coach. He was passionate about both baseball and Latin America, and married the two when he found an organization in which he could be a trail blazer.
The organization had the foresight to believe in the area and believe in Ralph, and believe in changing a dynamic where an organization built a complex and gave young players a chance to play and end up in the big leagues.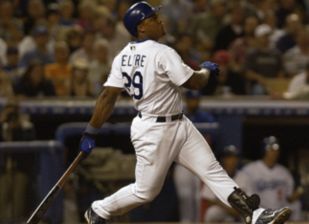 The Dodgers signed Adrian Beltre in 1994. Ten years later he hit 48 home runs.
Ramon and Pedro Martinez, Jose Vizcaino, Pedro Astacio, Raul Mondesi and Adrian Beltre were among the Dominican players who signed with the Dodgers during that era, and all of them made a big impact on the major league level.
To understand the importance of Campo Las Palmas, consider how hard it is to get a player the caliber of a Pedro Martinez or Mondesi or Beltre. To find a player that good in the amateur draft, you would probably have to be picking in the top 10, but the Dodgers were so good during that era they rarely had picks that high. Furthermore, with the draft you have to hope nobody picks the specific player you have your eyes on.
But with Campo Las Palmas, the Dodgers could find, scout, sign and develop those players from a young age.
A de-emphasis on foreign talent
Just before I arrived after the 2005 season, the organization's philosophy had changed. Finding and developing foreign talent was no longer a priority, and the organization didn't have the financial wherewithal to get involved as much as it did in the past.
We still signed players and it was still special for Dominican athletes to become Dodgers – Frias, Baez and Rubby De La Rosa all came aboard in 2007, and Garcia in 2009 -- but it was more difficult to compete. For example: In 2011, we spent $177,000 on international players, which ranked last in Major League Baseball. By comparison, the Chicago White Sox, who ranked just one spot ahead of us, spent $778,500, and the Texas Rangers led baseball with $12.84 million.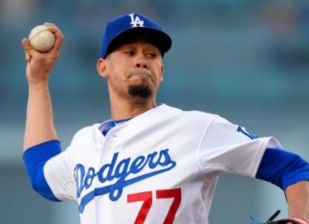 The Dodgers signed Carlos Frias in 2007, and this season he has been a key member of the rotation.
Previously we would ask a player to work out at our facility – or they would ask us to try out for the Dodgers there. We discovered a lot of talent that way. But as time went on, every team was doing that. As the money grew in Latin America, so did the agent business, and because we weren't spending as much as other teams, agents would sometimes keep their players from coming to our camp, instead guiding them elsewhere.
Another issue that came about was that we were in contention for the playoffs most seasons and were looking to add Major League players before the trade deadline, which meant adding salary.
In my nine years as the general manager, we had one year where we were out of the race at the deadline. That was 2011, the year we traded Rafael Furcal to the St. Louis Cardinals. That year we spent a lot of time searching through other teams' minor league systems to see if we could shake out a top prospect for one of our players.
When I looked at the teams that were calling us for players – the Cardinals, the Red Sox, the Rangers, the Yankees, the Braves – I noticed something interesting: of those teams' top prospects, at least half of them were Latin American players. In some cases even more than half. Our top prospects, on the other hand, were almost all domestic players. The study told me exactly what I had felt in my heart -- that we had fallen behind in international development.
There is no doubt that this hurt us. Typically, when you're going to sign a player that's 16 years old, which is the age you can sign them in the Dominican Republic, it's not a fast ride to the big leagues. Look at Frias and the guys we signed in 2007. That's a long time ago now. They're starting to come on and they're starting to get established, which is great. But you don't plant the seed in 2007 and harvest in 2009. It takes a while, and so every year we did not get involved, it cost us to a steep degree.
Now the Dodgers are back on track
A little before May 1, 2012, when Stan Kasten and the Guggenheim Group took over the Dodgers, Stan asked me what our priorities needed to be. I focused on two things. One, we had to make our big league club better. And of equal importance to me was getting back involved in Latin America. I said we could not wait another year, or even another month or two. We had to do it now and they agreed.
A couple months later we signed Yasiel Puig, and that in turn led us to signing Julio Urias. We also increased the size of our international scouting department from four scouts to roughly three times that many. We brought in Bob Engle as our Vice President of International Scouting to handle duties that had previously been run by Logan White, who was already in charge of our domestic scouting.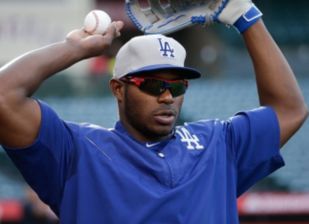 Re-emphasizing international scouting led to the Dodgers landing Yasiel Puig.
We now have scouts in Europe and in Australia, in South Korea and Japan, and of course in the Dominican Republic, Venezuela and Mexico. We have scouts that keep an eye on the Cuban players, and scouts that dig deeper in Latin America to places like Curacao, where Kenley Jansen is from.
We've increased our department from one of the smallest to perhaps the largest in baseball. In today's world you have to have scouts all over the globe, and you have to do a very, very good job of highlighting the right players and then figuring out how you're going to sign them and develop them. Without that as part of your culture, as part of the lifeblood of your system, you are going to be very limited and you're not going to be able to get to greatness and sustain it.
It's a difference-maker now as it was back when the Dodgers opened Campo Las Palmas. Years ago when there weren't many teams involved, it set teams apart. Now that everybody is involved, you need to be even more thorough than you've ever been.
That means not only evaluating a player's baseball talent but also his ability to handle the life-changing financial windfall he will receive and how he will adjust to American culture. Not everyone is going to handle the changes the same, so you have to be thorough in knowing which young players can adapt and ultimately develop to help the Major League club.
Ned Colletti is a Special Advisor to Dodgers President and CEO Stan Kasten, and an analyst on Time Warner Cable SportsNetLA. He's in his 34th year in Major League Baseball and spent nine years as the Dodgers' general manager, winning more games than any other NL GM during that time. The Dodgers made the playoffs in five of his nine seasons, which matched the best nine-year stretch in the history of the LA Dodgers.